18/11/2018

27/04/2017
The Split album with Ruairi O'Baoighill is finally out, released by Noctivagant Records (USA)!!!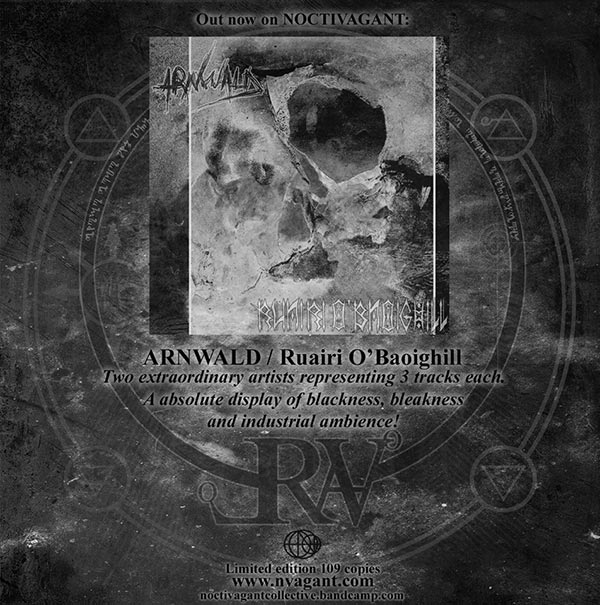 11/01/2017
The new video for the song "- III" is getting spread arround the world.

15/11/2016
I'm very excited to announce that Arnwald signed by Proximity Productions for ly promotion campaign.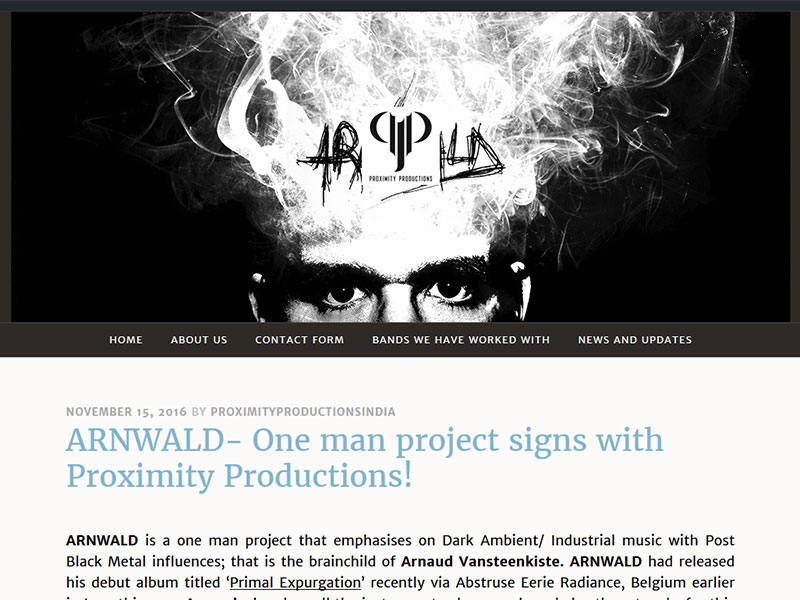 28/06/2016
Today "Primal Expurgation" is finally out.
13€ + shipping
You can order it directly here.
Arnwald's first show ever will take place at the Radiant Art Festival on the 09/07/2016 in Belgium.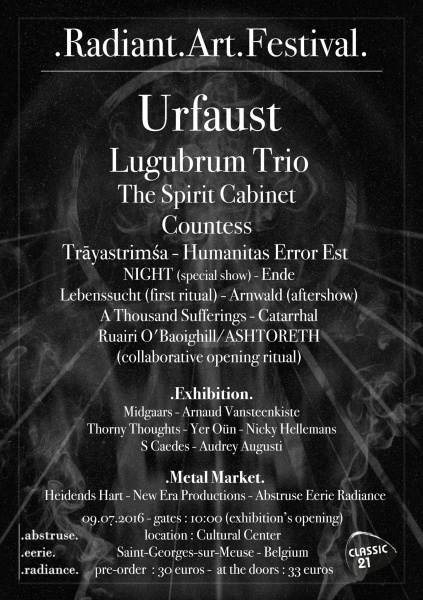 09/05/2016
The first album "Primal Expurgation is manufactured as we speak.
For those who already want to discover the whole album, it will be available on more than 150 digital stores.
Already available:
Bandcamp
Spotify
iTunes
Amazon
Google Play

21/03/2016
New website online.

09/12/2015